Some say she is biting the fingers that once fed her...What do you think?
Winnie Harlow
was 'discovered' by model Tyra Banks and invited to compete in the 21st cycle of America's Next Top Model.
But she has said revealed the show 'didn't do anything' for her career - despite saying success immediately followed the 2014 competition.
The 23-year-old - who has unique skin condition Vitiligo - is now famous for global advertisements including Diesel and Desigual, fronting anti-bullying campaigns, as well as walking for major fashion houses like Julien Macdonald.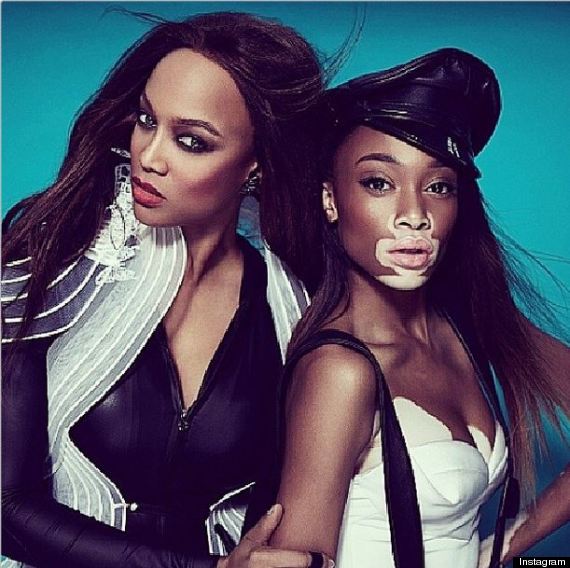 'I really started [my career] after the show,' Winnie told Andy Cohen on this week's Watch What Happens Live.
'Because that really didn't do anything for my career… It doesn't do anything for any model's career, realistically.'
Winnie - the first and only Canadian ever cast - reached the second week of the ANTM final, against 14 other girls.
She voluntarily returned to the show to compete in the Comeback Series.
Knight emailed Winnie after ANTM aired to offer her a shoot in London and she now considers this her first 'big gig' as a model.
Nevertheless, ANTM host Tyra Banks is regularly credited with first 'discovering' the model on social media.
Hmmm..*