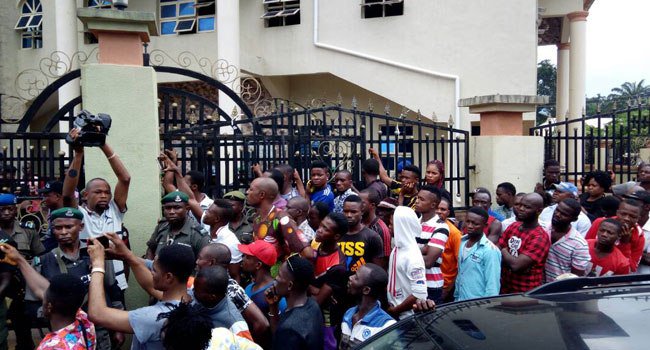 The Nigerian police on Sunday confirmed that 11 worshippers were killed and 18 others injured in an early morning attack on St. Philip Catholic Church in Ozubulu area, Anambra State, Southeast of the country.

The state police chief in the capital, Awka said the remains of the dead worshippers had been deposited at the Nnamdi Azikiwe University Teaching Hospital.

Umar added that the injured were taken to the hospital in Nnamdi, the state's second largest city.

"This morning at about 0620hrs, we received an information that some armed men invaded St. Philips Catholic Church in Ozubulu where the presiding priest was conduction an early morning mass," he said.

However, Witnesses said five gunmen in masks stormed the church and opened fire on worshippers. They feared that up to 20 people may have died.

In contrast, Anambra State Police Commissioner Garba Umar said the attacker was a lone gunman, who "went on a shooting spree, killing and wounding" worshippers.

The police chief said that no arrest has been made adding that preliminary investigations by the police revealed that the attack was carried out by natives of the area.

The motives behind the shooting tragedy remains unclear.

Umar, however, explained that the attack was not unconnected to what he described as gang violence between some indigenes of the state.

"Information further revealed that this is not unconnected to a kind of a 'gang war'between indigenes of the state the children of the same village who are engaged in a warfare outside Nigeria, precisely in South Africa," he added.
He noted that police had launched a manhunt on those behind the act and gave an assurance that that everybody behind the act would be brought to justice.
source:africannews