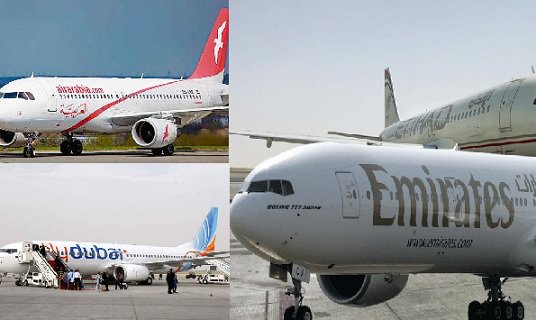 Middle East airlines super powers, Emirates, Etihad Airways, Air Arabia and flydubai have announced a suspension of flights to and fro Doha, Qatar in the wake of UAE's severe diplomatic ties with Qatar on Monday June 6.
"The suspension comes after the UAE, Saudi Arabia, Bahrain, and Egypt said they are cutting ties with Qatar amid escalating tensions over accusations that Doha sponsors terrorism" states a Gulf News report.
The UAE has taken a step further by issuing a 48-hours ultimatum for all Qatar diplomats to exit the country.
The State news agency WAM on the other hand in a statement said Abu Dhabi accused Doha of "supporting, funding, and embracing terrorism, extremism, and sectarian organizations."
In retaliation, Qatar Airways has ceased flight to Saudi Arabia.