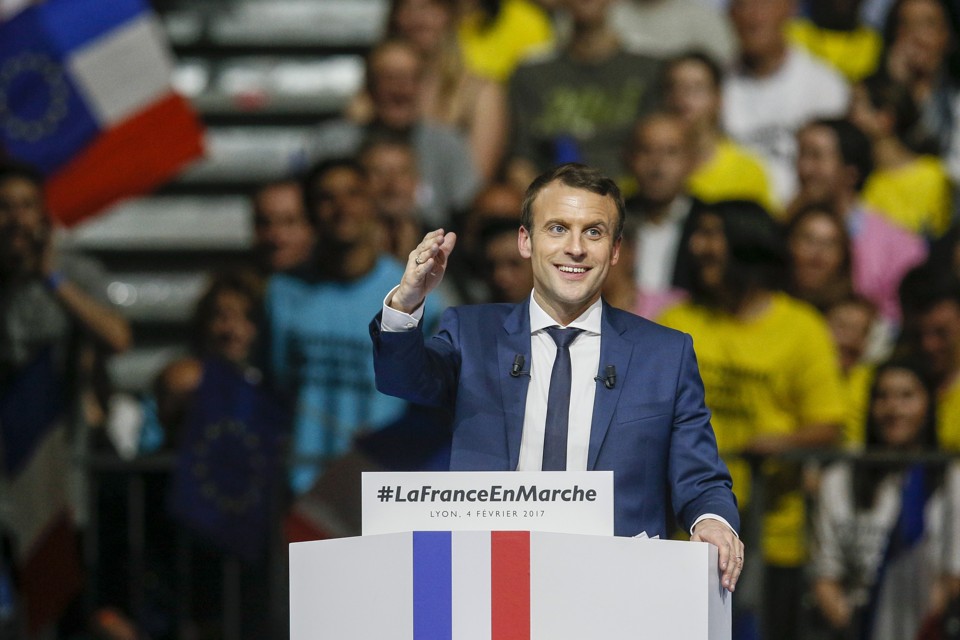 France's projected new president.
Emmanuel Macron, former banker, is set to become the youngest president in France at 39 after winning the polls by 65.5 per cent in a tense election against far-right National Front (FN) candidate Marine Le Pen, 48.
Not only will he be the youngest president ever in France, his party En Marche! 'On the Move' has been in existence for just more than a year.
Macron at 39 is happily married to
Briggitte, 64 pictured left.