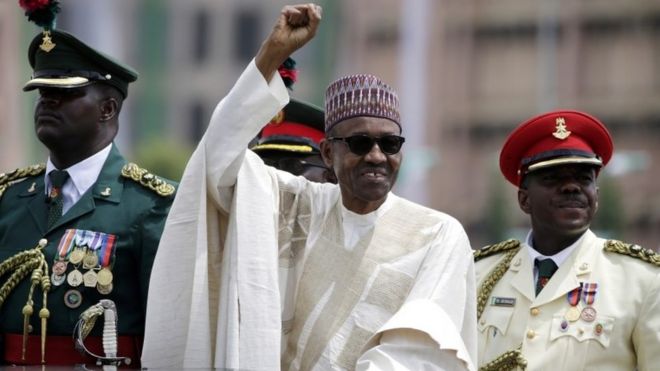 Nigeria's President Muhammadu Buhari has missed his second cabinet meeting in a row.
A Premium Times newspaper report claims when asked of his whereabouts, the

Information Minister, Lai Mohammed allegedly sated that the president was absent because he wanted to rest.

The meeting was thus, chaired by Vice President Yemi Osinbajo. It can be recalled that the president went on a close to more than 2 months sick leave in the UK

The nature of his sickness is still shrouded in mystery as he has failed to disclose it to the general public. He however upon his return from his long stay in London, indicated he will be making frequent medical checks.

President Buhari's absence from today's meeting has fueled speculation about his state of health, the BBC's Chris Ewokor reports.